Call Now
Event Waste Management
Richmond Waste provides a service for the waste and resource recovery plan at events and festivals.
How can we help you?
Fields marked with * are required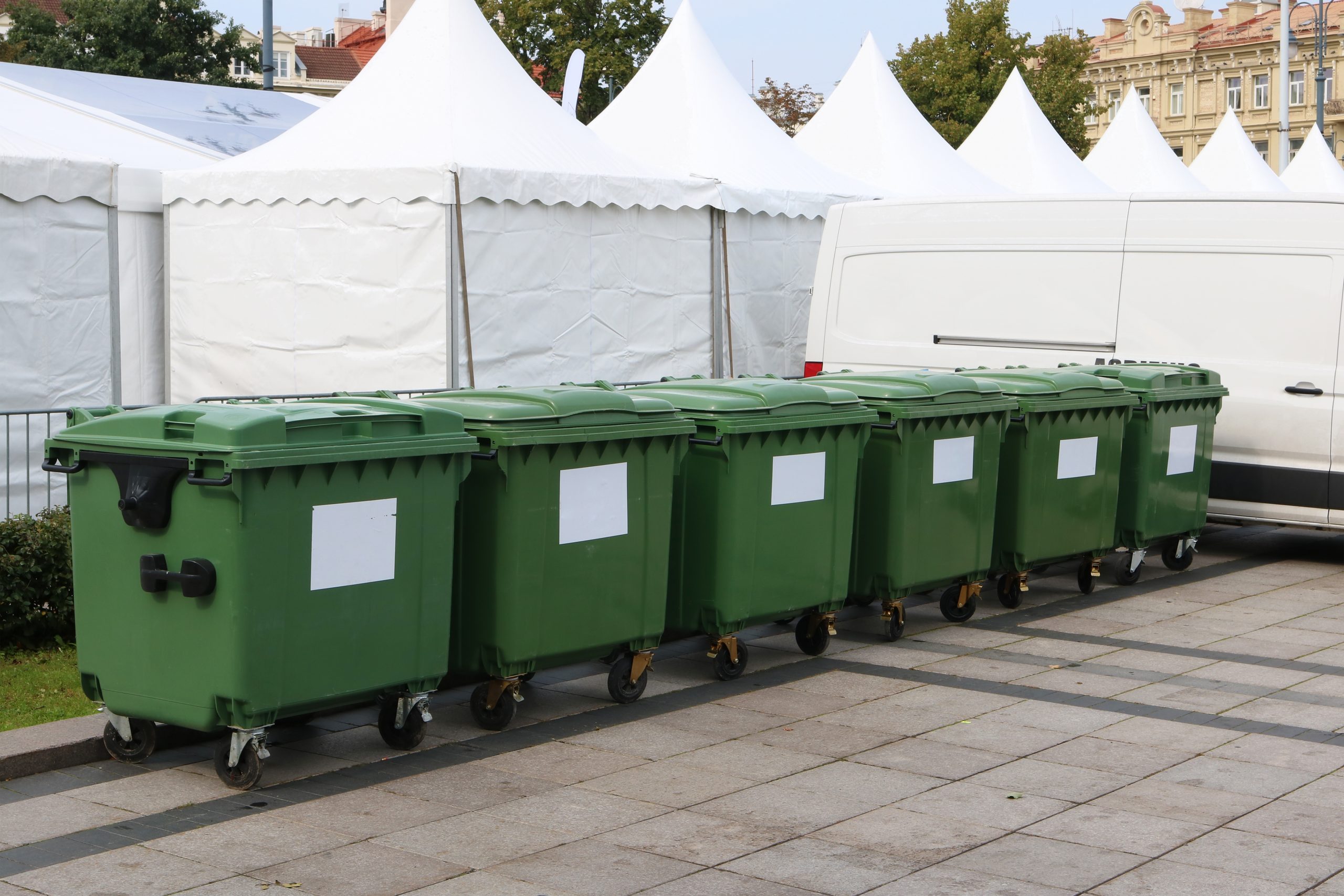 Richmond Waste provides event waste management services to help event organizers manage and dispose of waste efficiently. We understand the impact events can have on the environment, which is why we offer tailored solutions to reduce waste and promote sustainable practices. Our involvement in local markets and weekend festivals through to large scale events have provided us with detailed knowledge of Council requirements, required services and reporting processes involved with such events.
Our team of experts will work closely with you to identify your waste management needs and provide customised solutions. We offer a range of services, including waste collection, sorting, and recycling, to ensure that your event is as eco-friendly as possible. Our waste management services are designed to meet the specific needs of your event, whether it's a small gathering or a large festival. We can provide waste management solutions for a variety of events, including weddings, concerts, sporting events, and more. Richmond Waste can supply various size of event bins for General Waste, Paper and Cardboard, Organics, and commingle recycling.
About Event Waste Management
Event waste management is a critical aspect of planning and executing any large gathering, from music festivals and sporting events to conferences and weddings. Such gatherings generate substantial amounts of waste, ranging from food containers and decorations to promotional materials and disposable utensils. Effective waste management not only promotes environmental sustainability but also enhances the overall experience for attendees and minimises costs for organisers.
The first step in managing event waste is prevention. Event planners can reduce waste by choosing reusable or recyclable materials, encouraging vendors to do the same, and limiting single-use items. Signage and announcements can educate attendees about proper disposal practices, including recycling and composting.
During the event, an efficient waste collection system is essential. Strategically placed bins for different types of waste – recyclables, compostable's, and non-recyclables – ensure that attendees can easily dispose of their waste properly. Event staff must be trained to monitor and empty bins regularly. Waste management companies can assist in this process, ensuring that the collected waste is properly sorted and processed.
Post-event clean-up is equally important. Event organisers must collaborate with waste disposal services to properly transport, recycle, or dispose of the waste. An effective waste management plan should prioritise recycling and composting, minimising the environmental impact of the event.
In conclusion, event waste management is a multifaceted process that involves planning, prevention, collection, and post-event actions. By adopting sustainable practices and engaging attendees, event organisers can significantly reduce the environmental footprint of their gatherings while creating a more enjoyable experience for everyone involved.
At Richmond Waste, we believe that sustainable waste management practices can make a difference, and we are proud to help event organisers achieve their sustainability goals. Contact us today to learn more about our event waste management services.
Richmond Waste, your local Waste Management services expert in Lismore, Ballina, Byron, Kyogle and Richmond Valley council areas.
Talk to Us