Call Now
Hazardous Pathological Waste
Richmond Waste provides a Pathological waste collection service for the collection of pathological and biohazardous materials including sharps from Hospitals, Vets, Dentists and other sites generating biohazardous waste.
How can we help you?
Fields marked with * are required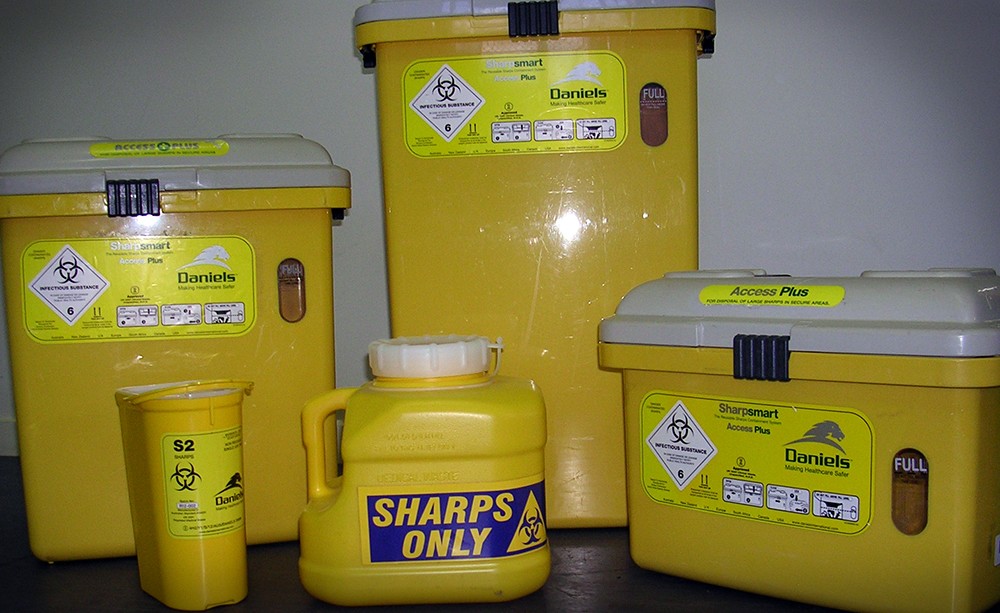 Richmond Waste is a leading provider of hazardous pathological waste services for healthcare facilities, research labs, and other organizations that generate such waste. We specialize in the collection, transportation, and disposal of hazardous pathological waste, including medical waste, sharps, and other potentially infectious materials.
Our services are designed to help protect the environment by ensuring that hazardous pathological waste is disposed of safely and in compliance with all relevant regulations. We understand the importance of responsible waste management and work closely with our clients to develop customized waste disposal solutions that meet their unique needs. Our team of experts is trained in the proper handling and disposal of hazardous pathological waste, and we use state-of-the-art equipment and techniques to ensure that all waste is properly contained and disposed of.
Pathological Waste services can be frequency based or ad hoc and can be completely tailored as require. Richmond Waste are fully licensed and sharps containers can be exchanged.
A 240litre wheelie bin is supplied for this service.
Sharps containers are available in
1.5L
3.0L
6.0L
10.0L
14.0L
22.0L
32.0L
Pathological Waste bags can also be provided in 60L, 72L and 120L sizes.
What is Biohazardous Waste / Pathological Waste?
Pathological waste includes blood, mucus, body tissue, soiled dressings and other materials requiring special handling.
By partnering with Richmond Waste for your hazardous pathological waste disposal needs, you can rest assured that you are doing your part to protect the environment and keep your community safe. Contact us today to learn more about our services and how we can help you achieve your waste management goals.
Richmond Waste, your local Waste Management services expert in Lismore, Ballina, Byron, Kyogle and Richmond Valley council areas.
Talk to Us